Copeland Capital Management, LLC is a 100% employee owned firm specializing in Dividend Growth investing
We manage money for some of the largest institutions in the world, including foreign governments, state and municipal pension plans, corporate pension plans, educational and religious endowments, charitable foundations and health care institutions.
We manage US, International and Global Dividend Growth Strategies across all capitalization ranges
Our strategies are available as
Separate accounts
Manager models
Mutual funds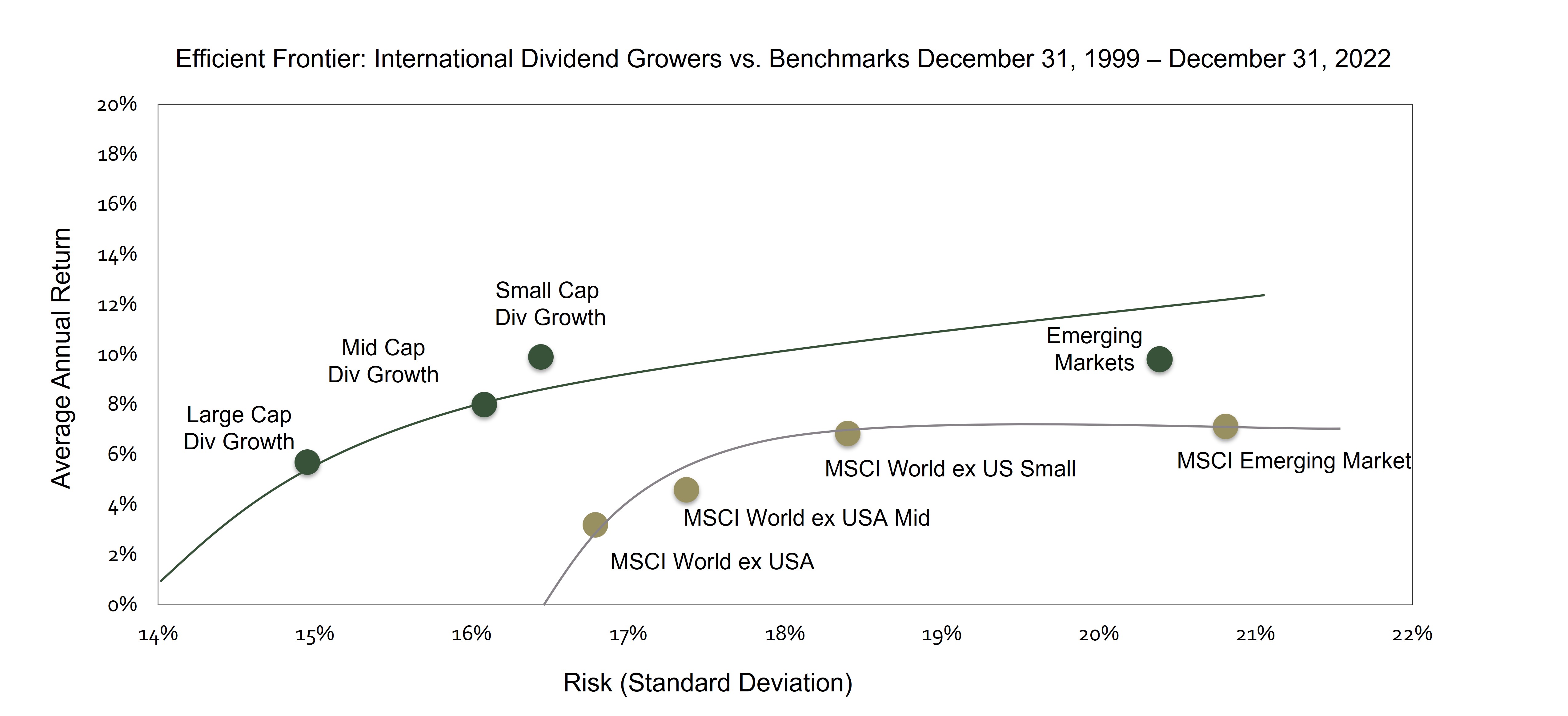 Sources: FactSet/Ned Davis Research/Morningstar Direct/Copeland Capital Management. Past performance is no guarantee of future results. The information presented is intended to illustrate the return and volatility of International Dividend Growers broken down by capitalization compared to their respective benchmarks. Returns shown include dividends reinvested. This is not the performance of any strategy overseen by Copeland and there is no guarantee that investors will experience the type of performance reflected in the information presented. Strategies managed by Copeland's investment team are subject to transaction costs, management fees, trading fees or other expenses not represented in the information presented. For the purpose of the above graph, Dividend Growers included stocks that raised dividends for 5 consecutive years. Standard deviation is a measure of the variability of returns-the higher the standard deviation, the greater the range of performance (i.e., volatility). You cannot invest directly in an Index
For information on the Indices shown above as well as other important information, please refer to the Footnotes & Disclosures.
NLD Review Code
1329-NLD-03142023